Last night we saw an action packed fight from start to finish.  One fighter's career was elevated and the other's came to an end. Sergey 'Samurai' Lipinets (15-1, 11 KOs) vs Lamont 'Havoc' Peterson (35-5-1, 17 KOs) was a big opportunity for both guys. For Lipinet's, it was his second fight at welterweight and he needed to fight a respectable name that would get him closer to a potential title fight. As for Peterson, many fans seemed to think his best days were behind him and this was his last chance to prove that he still has something in the tank to hang in there with the top guys at 147 pounds.
From the opening bell there was no time to waste with both guys exchanging punches. Lamont was the smarter fighter early on, setting up his shots, keeping a consistent jab, mixing up his combinations, and focusing on his body work. On the other side, Sergey Lipinets would let Peterson land three shot combinations in order to throw a big counter shot of his own which in the early rounds was his left hook. Lamont did very well in the early rounds – the first 5 to be exact – listening to his corner, which was telling him that the counter right was open every time Lipinet's threw his jab. That was the money shot for Peterson throughout the fight in combination with  by his body attack.
Lipinets' power, being the bigger, more aggressive of the two fighters, started taking its toll on Peterson even though he was behind in the scorecards early on. As both were landing body shots Lipinets' was doing more damage to an older Peterson who had been through many more wars. Lipinets really started to pick his pace up in rounds eight through ten as Peterson was slowing down. It was at the end of round 10 where Lipinets' final punch combination had Peterson on his way down. Lipinets followed up with more bombs as Peterson got was desperately trying to survive until the end of the round. Ultimately, Peterson to get knocked down and ended the fight.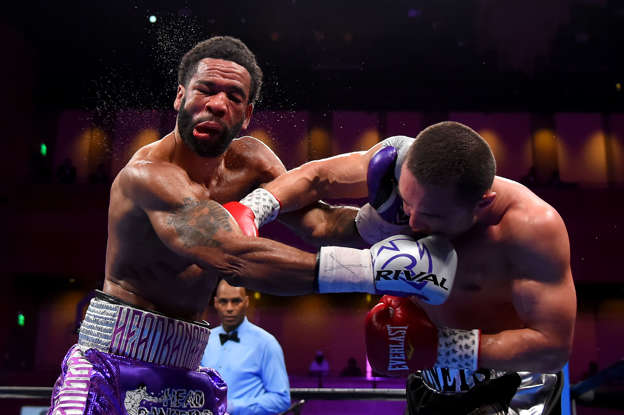 What is next for both fighters?
After the fight Peterson officially announced his retirement. With him having been through so many wars during his career, this seemed to be the right move.
As for Lipinets he moved himself up in the welterweight rankings and with one more big win, could earn himself a title opportunity at 147. Great matchups for him at welterweight would be Yordenis Ugas, the winner of Adrian Granados vs. Danny Garcia, Adrien Broner, and Omar Figueroa
For more on this story, boxing news and analysis follow Eightcount.tv on Facebook, Instagram and Twitter.